MTFU 14: MANDALAY & ENVIRONS + YANGON (5D/4N) (Arrival Mandalay) (Departure Yangon)
Take advantage of the new flights direct from Bangkok and Singapore and before long, other destinations to Mandalay International Airport this year. These tours make the most of the visitor's time and discover the most important landmarks and places of interest in Mandalay and Environs + Yangon.
Coverage: Mandalay & Environs + Yangon
Start City: Mandalay
End City: Yangon
Duration: 5Days/4Nights
Operational period: All year round
BRIEF ITINERARY
Day 1: Arrival Mandalay (transfer + sightseeing)
Day 2: Mingun-Sagaing-Inwa (Ava)-Amarapura (full day sightseeing)
Day 3: Mandalay-Pyin Oo Lwin (by private A/C vehicle)
Day 4: Pyin Oo Lwin-Yangon (by flight) (transfer + sightseeing)
Day 5: Yangon (sightseeing) + International Departure
DETAILED ITINERARY
DAY 1: ARRIVAL MANDALAY (transfer + sightseeing)
On arrival at Mandalay International airport, you are welcomed by our English speaking tour guide and transferred to local restaurant for your lunch. After lunch we start the days' tour with;
(1) Maha Muni, The holiest Buddhist site in Upper Myanmar: a Buddha image of great beauty and witness the reverence and worship of the local people.
(2) Then, we visit Mandalay Palace and the nearby, Shwe Nandaw Monastery (Golden Palace Monastery) - noted for its exquisite wood carvings and Kuthodaw Pagoda - known as the world biggest book for its 729 marble slabs inscribed with the Buddha's Dhamma or Doctrine.
(3) Afterwards, we finish the day's tour by visiting Mandalay Hill to experience a tropical sun-set with panoramic views of the city and the Ayeyarwaddy River. Overnight at the hotel in Mandalay.
Accommodation: Hotel in Mandalay
Meals: Lunch
DAY 2: MINGUN-SAGAING-INWA (AVA)-AMARAPURA
Enjoy your breakfast at hotel, today's tour including;
(1) We go to Mandalay pier, embarking on a private boat upstream to visit Mingun, famed for its huge and incomplete Pahtodawgyi Pagoda and MingunBell; a 90 ton ringing bell and largest of its kind in the world and the nearby Myatheintan Pagoda, a representation of the Buddhist universe.
(2) Then, drive to the Sagaing Hills across the Ayeyarwaddy river bridge and see the spectacular scenic view on approach to these pagoda-dotted hills. We visit Umin Thonze and Soon Oo Ponnyashin pagoda from where fantastic views of the pagoda-studded Sagaing Hills and the Ayeyawaddy River are seen. Have a lunch at good & hygienic local restaurant.
(3) After lunch, continue on to the Inwa (Ava) which was the capital of a Burmese kingdom for some four hundred years – longer than any other capital. Once in the town getting around the town may be by horse-drawn cart if that sort of transportation appeals to you. The carts do a tour of sights such as the 27 meter high masonry tower called Nanmyint Tower and the Bagaya monastery which is made completely of teak.
(4) In the evening, we drive to the ancient capital of Amarapura, the city of Immortality for a visit to Bagaya Monastery with a famous collection of Buddha images; local weaving cottage industry of cotton cloth, the two-century old U-Bein teak bridge on the Taung thaman Lake. We enjoy the spectacular sunset at there and drive back to Mandalay. Then drive back to hotel and overnight in Mandalay.
Accommodation: Hotel in Mandalay
Meals: Breakfast & Lunch
DAY 3: MANDALAY-PYIN OO LWIN (by private A/C vehicle)
The cooler temperatures make Pyin Oo Lwin (named May Myo by the British) a popular place during the hot months of March to May when many tourists and locals alike, will visit this hill town to have a break from the heat on the plains. It also boasts the beautiful National Kandawgyi Botanical Garden, founded in 1915, where temperate plants and flowers can be walked through and enjoyed.
Enjoy your breakfast at hotel we drive 1 ½  hrs from Mandalay to Pyin Oo lwin 1,100 meters in elevation located 69 km on the Shan Hills north-east of Mandalay. The former British colonial-era town enjoys cool and pleasant weather the whole year round. Upon arrival firstly we visit to;
(1) The Botanical Garden, 14 hectare gardens established in 1905 and modelled on the gardens at Kew, England.
(2) Governor's House (Note: It is situated in the same compound of the hotel you stay), then check in at the hotel. After refreshment, drive to a local restaurant for your lunch.
(3) After lunch proceed to Pwe-Kauk Waterfall and nearby (Maha Ant Htoo Kan Thar Buddha Image, carved out of a single block of white marble. Then drive back to hotel and overnight in Pyin Oo Lwin.
Accommodation: Hotel in Pyin Oo Lwin.
Meals: Breakfast & Lunch
DAY 4: PYIN OO LWIN-YANGON (by flight) (transfer + sightseeing)
Enjoy breakfast at hotel you are transferred to Mandalay International airport for the morning flight to Yangon. On arrival at Yangon International airport, you are welcomed by our tour guide and transferred to your hotel. On the way we visit;
(1) Kyauktawgyi Pagoda (one of the biggest marble Buddha Images in Myanmar with a height of 37ft/11m and a weight of weighs over 600 tons) (You will also see the white elephants at there.) and then proceed to hotel. After refreshment, start on a city tour including;
(2) The Karaweik Hall to marvel at the uniquely decorated "hamsa-bird-shaped" floating barge on Kandawgyi royal lake with a great view of Shwedagon Pagoda.
(3) Chauk-htat-kyi Phaya; a huge life-like reclining Buddha statue surrounded by Buddhist monasteries.
(4) A visit to the magnificent and world famous Shwedagon Pagoda, known for its religious significance and artistic beauty. The massive bell shaped stupa is plated with gold and the tip of the stupa is set with diamonds and rubies, sapphires and topaz - a stunning sight as the sun sets and an unforgettable place to begin your trip in the "Golden Land". Lunch & dinner at local restaurant and overnight at the hotel in Yangon.
Accommodation: Hotel in Yangon
Meal: Breakfast, Lunch & Dinner
DAY 5: YANGON (sightseeing) + INTERNATIONAL DEPARTURE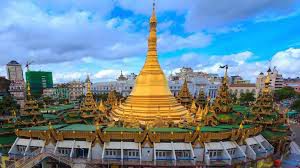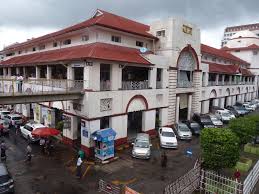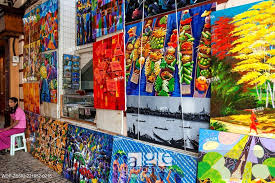 After breakfast at hotel, begin the day tour with;
(1) Explore Downtown Yangon where the British colonial influence is still evident with a visit around Sule Pagoda which is located at the heart of the city and proceed to a range of beautiful colonial style buildings such as the City Hall, the High Court, former Immigration Offices and the Independence Monument in the green Mahabandoola Park. Afterwards, proceed to the Central Post Office at Pansodan Street which is famous for some of Yangon's most impressive colonial buildings and then have a look at busy life of Pansodan Jetty on Yangon River. Take a short tea break at Strand Hotel by own account.
(2) Botahtaung Pagoda, a famous landmark pagoda beside Yangon River, with a walk-in internal a sacred hair relic chamber of Buddha and its wish-granting Bo Bo Gyi and Mya Nan Nwe's Nat Shrine.
(3) The National Museum where you will see the regalia of Myanmar Kings and the Lion Throne of Myanmar returned from the Albert and Victoria Museum in England by Lord Mountbatten of Britain on Myanmar's independence in 1948.
(4) Bogyoke Aung San Market (named after the father of Aung San Suu Kyi and formerly known as the Scott Market) to purchase souvenirs and handicrafts if you wish. There are gems, fabrics, lacquer ware, wood sculptures, paintings etc… the range of wares is fantastic and don't forget to bargain!
(5) Complete the day with an extended visit to China Town, noted for its fruit market, delicious street foods and old world atmosphere.
In the late afternoon you are transferred to Yangon International airport for your return international departure flight.
Accommodation: N/A
Meals: Breakfast & Lunch
                                             ***END OF SERVICES***