Ms. Angleen Malik + 5 Pax (Total 6 Pax from Dubai)
(7Days/6Nights) Yangon-Inle Lake-Bagan-Mandalay-Yangon (28-02-2020) to (05-03-2020)
This tour company has nailed it ...
If it wasn't for this tour company and it's fabulous service, we would have left with half a bucket of memories, instead we went back home with a brim full. They were very organized, prompt in their email responses and every destination (Yangon, Inle Lake, Bagan and Mandalay) had an excellent tour guide and clean van waiting for us. Service was with a smile and no requests were denied. Last minute changes by us in the days schedule were accepted and adapted.
My Aung, our contact person came personally to receive us at the airport and at our departure, came with his family with a gift for each one of us. One of our party left their wallet in Mandalay and in arriving at Yangon airport was informed about it by Mr Aung, unknown to the guest till then. He had already organized for someone to drive down to Yangon from Mandalay and the wallet was received by courier by the guest in her country 2 days later.
Don't do further research, they are the tour company you want to go with for a lifetime of amazing memories of a beautiful country, Myanmar.
Ms. Jaishree (Dubai)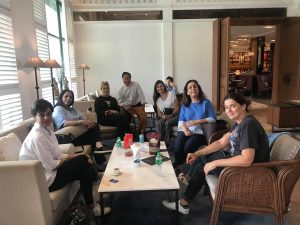 Mr. Jorg Wesnigk + 6 Pax (Total 7 Pax from Germany)
(8Days/7Nights) (Yangon-Golden Rock-Hpa An-Mawlamyine-Yangon) (02-02-2020) (09-02-2020)
"Everything was amazing"
In February we went on a tour of southern Myanmar. We were seven people. Our tour was organized by Mandalay Tours for You. Mr. Aung and his team made a great job. Even before our trip, everything was planned and organized according to our wishes.
In Myanmar everything went perfectly from our arrival to our departure. We received a chic tour bus with an excellent driver and a loving guide who looked after us well. We were able to enjoy beautiful landscapes, saw many great sights, enjoyed the delicious Burmese food and were happy about the beautiful hotels.
Thank you very much again to Mr. Aung and his team! We will come back and we will be happy, if we can use again the service of Mandalay Tours for You.
Mr. Jorg (Germany)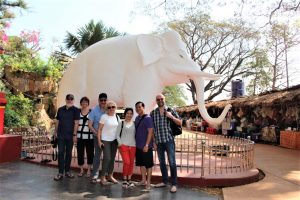 Ms. Nina Juniarti + 26 Pax (Total 27 Pax from Indonesia)
(8Days/7Nights) (Yangon-Bagan-Mandalay-Inle Lake-Golden Rock-Yangon) (31-01-2020) (06-02-2020)
"Excellent service"
We are 27 and 30 people in group in December 2019 and January 2020. Mr Aung provide good services as we want and give souvenirs to all of us. He and his guide help and take care our friend who was sick during the tour.
Thank you very much!
Ms. Nina (Indonesia)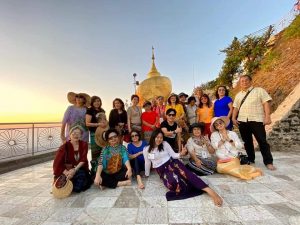 Mr. Bas & Mrs. Ans (A couple from Netherlands/Shanghai)
(11Days/10Nights) (Yangon-Bagan-Ngapali Beach-Yangon) (21-12-19) (31-12-19)
"Amazing tour with Mandalay Tours for You"
Mr. Aung's travel agency Mandalay Tours for You organised a fantastic holiday for us over Christmas 2019. We did an 11-day tour of Yangon, Bagan, Ngapali Beach, including Balloons over Bagan.
Thank you so much for your perfect organisation, extensive information sent to us before departure, great suggestions on the way, beautiful hotels, knowledgeable and friendly guides, and safe and reliable drivers. From the moment of the warm family welcome at the airport with the beautiful gift, up to the last farewell: we felt so welcome and very well looked after. Everything was taken care of in detail and guides and drivers were punctual.
Thank you so much!
We will certainly be back in Myanmar and continue our discovery of your beautiful country and kind people.
Mr. Bas & Mrs. Ans (Netherlands/Shanghai)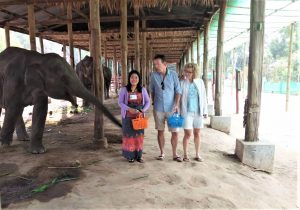 PACKAGE: YANGON-INLE LAKE-MANDALAY-BAGAN-NGAPALI BEACH-YANGON
PAX: 2 Pax from ITALY (14Days/13Nights) (20-12-17) (01-01-18)
Hello,
We are already back home and we wanted to thank you for the wonderful holiday that you have planned and made. Thanks also to all the super friendly and professional guides. Burma has captured our hearts and we will not easily forget you.
What a beautiful family you have hoped one day to meet you. Yes, certainly you can publish our video and also write that Mandalay Tours for You has organized a beautiful tour, you are very professional and efficient, the guides are all fantastic. We fell in love with the Burmese people, its colors and its magical places. Keep in touch and when you can calmly if you know some information to whom to turn for a tour in Vietnam and Cambodia.
Good luck to all!
Monica e David (Italy)
PACKAGE: YANGON-INLE LAKE-BAGAN-NGAPALI BEACH-YANGON
PAX: Adult 11 Pax + 1 Infant from RUSSIA (17Days/16Nights) (31-01-17) (16-02-17)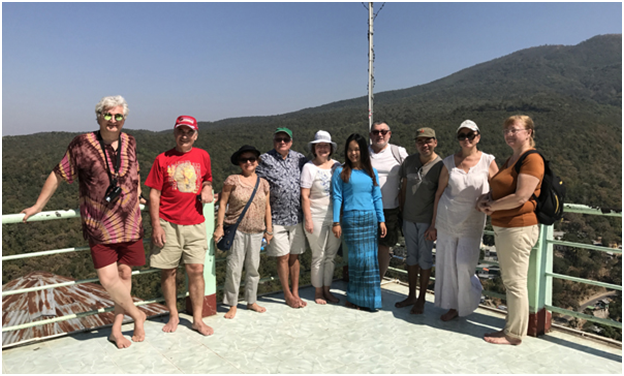 Mingalarbar, dear Ko Aung!
With great pleasure we write You this letter with a testimonials about the organization of our journey to the «Country of gold pagodas» which was organized by «Mandalay Tours For You».It was not our first travel to Burma, for some persons it was the second, for others the third and even the fourth «peregrination» in this amazing country. It would be desirable to note that most travel agencies which services we used previously were very qualified and honestly fell into to the undertaken obligations.Also this travel which was organized by «Mandalay Tours For You» did not become an exception. We quite accepted the price policy pursued by this travel agency, especially concerning the cost of services of the Russian-speaking guide. All tour was organized very legiblly, we did not meet any problems during all this voyage. Besides a traveling of a basic group (9 persons) Yangon-Inle lake-Bagan-Ngapali beach-Yangon, in the same time to Burma arrived the daughter of one member of group with the husband and the small 10-month-old child. They arrived for two days after a basic group, but also in time were met, transferred to hotel, and then to Ngapali beach. All of us worried concerning their movements, but all was very clear and is competently calculated and they also had no problems neither with transport, nor with hotels.It would be desirable to note high qualification of the Russian-speaking guide named Su Su Mon, with whom we traveled around Burma not at the first time.Well and of course main organizer of this travel — director Aung Myat Ko Ko!We were very much touched by his warm, hospitable attitude to us! And not only from him personally, but also from members of his wonderful family! Taking an opportunity we wish to Ko Aung and all his family of happiness, prosperity and health! Once again thanks a lot for everything! We hope that this was not our last meeting!
Oscar Pozdeev  (MD, PhD, DSci, Professor, Head of Department of Microbiology of Kazan State Academy for postgraduate study) (RUSSIA)
Alexander Devyataev  (MD, PhD, DSci, Professor of Department of Pathology of Kazan State Medical University) (RUSSIA)
Rafael Cherkasov  (PhD, DSci, Professor of Department of Elementorganic and high-molecular compounds of Kazan Federal University) (RUSSIA)
And all other members of our group (including 11-month-old its main representative)!
Kyae Zu Tin Bar Dal !!!
PACKAGE: YANGON-INLE LAKE-MANDALAY-BAGAN-YANGON
PAX: 2 Pax from UK (10Days/9Nights) (24-01-17) (02-02-17)
Dear Mr. Aung Myat Ko Ko,
We can truly say that we have enjoyed the tour you have organised for us. We are frequent travellers and have visited many places around the globe; especially places of cultural and historical interest.
Myanmar has everything that we had hoped for when we first planned the visit. It was a very interesting and rewarding 10 days.
Your organisation of the tour was FAULTLESS from the moment we landed at Yangon airport to the day we left Bagan.
We have no hesitation in recommending MANDALAY TOURS FOR YOU to any would be visitors to Myanmar.
All the best for the future to you and your team at MANDALAY TOURS FOR YOU.
Warmest regards,
Lawrence Yap and David Frowd (UK-Spain-Malaysia)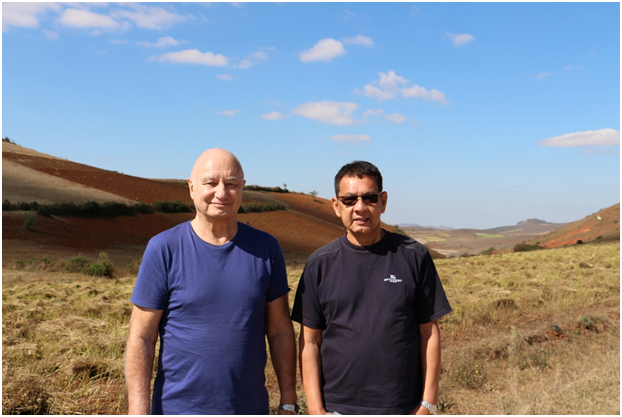 PACKAGE: YANGON-GOLDEN ROCK-KYAING TONG (KENGTUNG)-INLE LAKE-MANDALAY-BAGAN-NGAPALI BEACH-SITTWE-MRAUK U-YANGON
PAX: 2 Pax from NETHERLANDS (23Days/22Nights) (01-02-16) (23-02-16)
Dear Mr. Aung
Myanmar, the golden country! What you see is beyond your imagination! We made a trip of 3 weeks and every day was fantastic! We've seen so much and travelled a lot as well. By car, by boat and by plane. Everything organized by Mr Aung and his team of Mandalay Tours for You.  A perfect organization! I cannot think of anything what went wrong. We enjoyed every minute of it. So tell Mr. Aung what you would like to see and/or do and your dream will come true! Go see the stupa's, pagodas, temples and monasteries and enjoy the beautiful country (side) with so many nice people! Let Buddha take your sorrow away and unwind in this golden country!!"
February 2016, Herman and Els Veen (NETHERLANDS)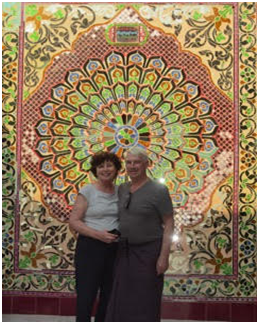 PACKAGE: YANGON – GOLDEN ROCK (KYAIK HTIYO) – BAGO – YANGON
PAX: 26 Pax from VIETNAM (5Days/4Nights) (15-02-16) (19-02-16)
Dear Mr Aung! 
Thank you very much and also tour guide she's very nice and very lovely person. All the groups say thanks to you as take good care of the group and they were a great time in Myanmar. So sorry for not reply to you because I'm so busy here. Please say thanks from me and all group to your tour guide Ms. Cho Cho Yee. I will send some pictures to you soon. May we will meet on Myanmar again end of this year. We will keep to contact.
Nguyen Thi Hong Truong (VIETNAM)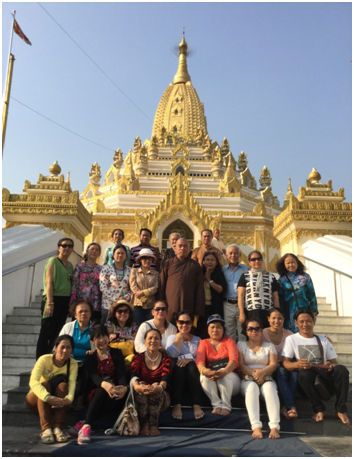 PACKAGE: (MTFU-01) YANGON CITY TOUR (3Days/2Nights)
PAX: 15 Adults + 1 Child (16 Pax) from MALAYSIA
Mr. Aung,
We would like to say thank you for the trip you arranged for us last November.  The trip was great and memorable – especially when we went to the beautiful Shwedagon Pagoda.  The food was delicious and we enjoyed ourselves especially when we dined and watched traditional dance performances in Karaweik Restaurant. Our guide, Saw Lin was fun to be with and knowledgeable. Thank you so much for the unforgettable trip. We definitely recommend Mandalay Tours for You Co., Ltd to everyone who wants hospitality and good service.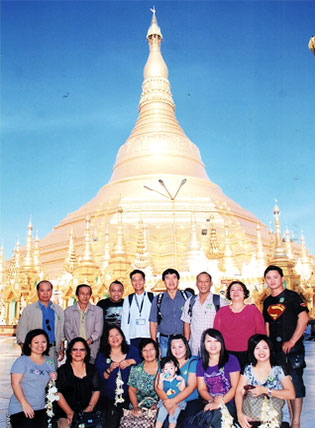 PACKAGE:MANDALAY-PYINOOLWIN-GOKTEIK-INLELAKE-SAGAR-TAUNGGYI-KAKKU-YANGON
PAX: 3 Pax from GERMANY (9Days/8Nights)
From the date 31.01.15 until 08.02.15 we made a trip in Myanmar, which was organized by Mandalay Tours For You.
 
From our landing in Mandalay until our departure in Yangon we received an exquisite all-round support by our tour guide Yi Yi Myint.  Our trip took us to Pyin Oo Lwin, Gokteik, Inle Lake, Sagar, Kakku and Yangon.  We could see so much interesting places! Also we go sometimes by train, which is an amazing experience! All our rooms in the different hotels were very nice! We got an amazing tour in Myanmar and we say thank you so much to Mandalay Tours For You and our tour guide Yi Yi Myint!
Elke Amberg, Holger Amberg , Jörg Wesnigk  (GERMANY)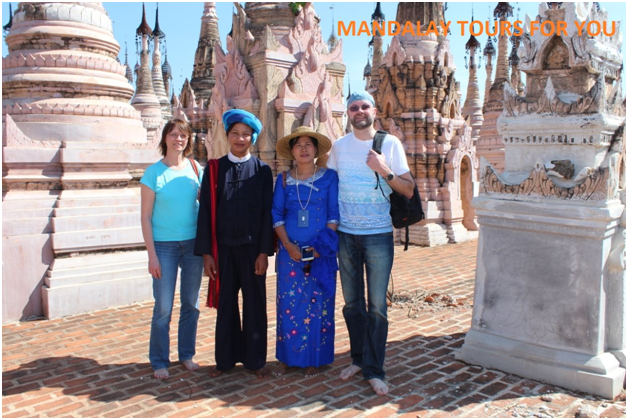 PACKAGE: YANGON-PINDAYA-KALAW-INLE LAKE-TAUNGGYI-KAKKU-MANDALAY-PYIN OO LWIN-MONYWA-PAKOKKU-BAGAN-MT.POPA-GOLDEN ROCK-YANGON
PAX: 18 Pax from TAIPEI (18Days/17Nights)
Dear Aung,
I am sorry to reply your mail so late, as I am travelling again during summer vacation.All our tour members are quite satisfied with your service and pleased with two guides-one young man(Aung Thee Oo) and one lady(Nan Mar Thaw) - who have good command of our language-Chinese and have done their best to leave us good memory during the whole trip. 
 
The heritage site, Bagan, is considered most spectacular in places we have visited inother counties. We all recommend our friends that they must visit Burma for this site!The Burmese people who are so friendly and with pure nature aslo impressed us!We thank you for your efforts to provide us a wonderful trip!
Regards,
JESSICA (TAIPEI)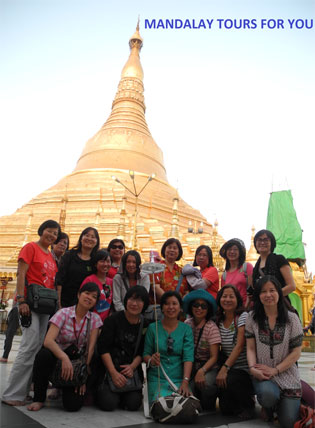 PACKAGE:MANDALAY-BAGAN-MT.POPA-KALAW-PINDAYA-INLELAKE-YANGON-NGWE SAUNG BEACH-YANGON
PAX: 9 Pax from GERMANY (12Days/11Nights)
Dear Aung,
We all are very well and we often talk about our great journey to Myanmar. We had a wonderful tailor made roundtrip with your company in your beautiful and interesting country. All hotels on our tour were fine, the German speaking guide was very nice, the flight was comfortable and you made us a good price. Thank you again for it. Everyone of us enjoyed it and we really can recommend your company.
With warm regards
Claudia Behlau (Germany)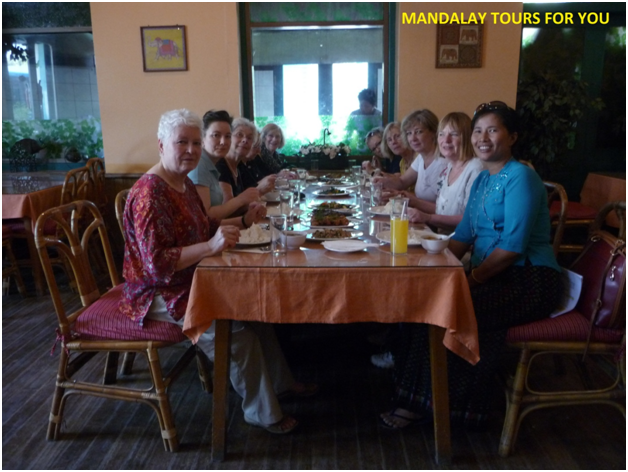 PACKAGE: YANGON-MANDALAY-BAGAN-MT.POPA-INLE LAKE-NGAPALI BEACH-YANGON
PAX: 2 Pax from SWEDEN (15Days/14Nights)
Dear Aung Myat Ko Ko,
Nice to hear from you again. We are both well and of course we are willing to recommend Mandalay Tours for You. As it is intended for a website we made the text short and suggest the following:
 
We are frequent traveler, interested in enjoying and understanding the culture in countries we visit. Mandalay tours made our visit to Myanmar 2013 a great experience, excellent service in planning and arranging our tour around the country. The guides have a good knowledge and were perceptive to our needs and wishes. We truly recommend Mandalay tours to enrich your stay in Myanmar.
Wishing you all the best in the future, and also success for Mandalay Tours for You.
Best regards
Lars Ehrengren and Kerstin Thomson, (SWEDEN)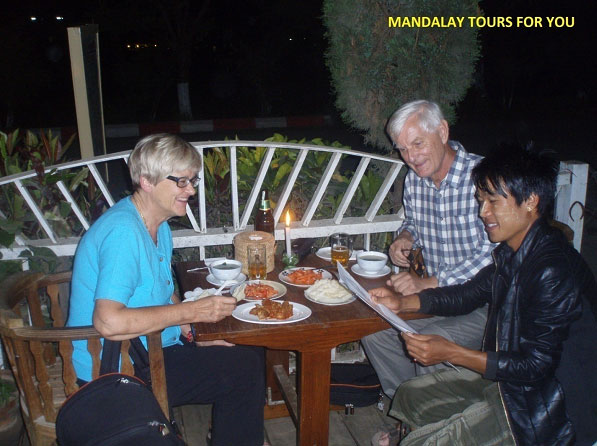 PACKAGE: YANGON-MANDALAY-BAGAN-YANGON
PAX: 2 Pax from SINGAPORE & MALAYSIA (7Days/6Nights)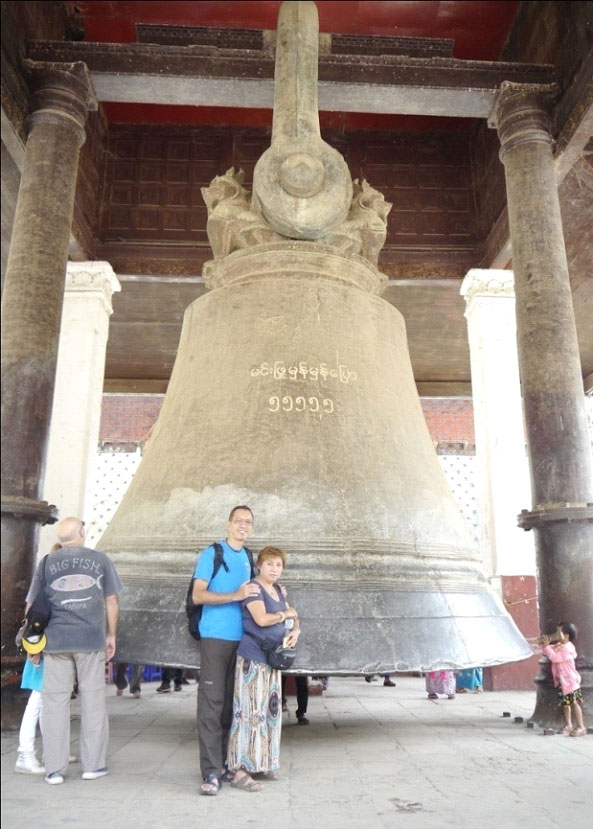 Thank you Mr Aung for a great trip!
1. Your tour guides are very friendly, helpful and go the extra miles for us. Soe Soe in Mandalay was a great help and accommodate to our frequently change itinerary as to where we want to go and not in the schedule. Thanks to him, we experienced so many different views of Myanmar.
2. Your lovely lady guide in Bagan was a great help too, traveling overnight all the way to Mandalay to fetch us. We experience lots of local ways of lives over there.
3. Of course, the lady at Yangon was a remarkable person too. I have been a semi precious stone trader, thanks to her for bringing us to these places. The hotels were great.., up to put expectation. Unfortunately we don't have much time this trip to explore more of Myanmar. Oh.., all your drivers were good too. All your guides really really took us for truly Myanmar food and some of the food are only serve at the temples.. so fortunate for us to experience that.
I have friends intending to visit Myanmar. Your company is highly recommended and even told them to request the same tour guides. I am thinking of another trip to Myanmar again, this time to Mrauk O. We will get your help again if the trip is planned.
Thank you again for such a great time.
Richard & Connie (Singapore & Malaysia)
PACKAGE: YANGON-MANDALAY-SAGAING-PYIN OO LWIN-YANGON
PAX: 126 Pax from Mani Yangon Ltd., Medical Equipment (Company Staff Annual Trip) (5Days/4Nights)
Dear U Aung Myat Ko Ko,
Mandalay Tours For You Co., Ltd
Mingalarbar!
Thank you very much for a memorable trip.
After the trip, Employees Everyone returned safely and healthily.
We held the meeting this afternoon about the trip and all staff said that your kindly arrangement is "Excellent".
Again, "We" thank you from the bottom of our hearts for arranging our trip a memorable and encouraging experience for all of us. We hope to see you again.
Warm Regards,
Ye Min Htut (Factory Manager)
Behalf of Mani Yangon Limited